AS / NZS 공인 된 안전 방진 강화 유리 파티션
강화 유리의 간략한 소개
강화 된 유리는 많은 응용 분야에서 사용됩니다. 그것은 정면 및 창문 유리뿐만 아니라 문 또는 파티션에 적합합니다. 옻칠과 실크 스크린 인쇄로 색칠하면 기능적인 디자인 요소로서 새로운 기회를 열어줍니다. 템퍼링은 열처리 과정을 거쳐 유리가 가열되고 특정 온도로 냉각되는 동안 특수 처리됩니다. 템퍼링 된 안전 유리는 증가 된 충격 및 충격 저항뿐만 아니라 증가 된 굴곡 강도 및 열 안정성을 제공합니다. 유리 파손의 경우 유리가 작고 날카로운 조각으로 부서져 부상의 위험을 줄일 수 있습니다. 강화 유리 상업 유리 창, 유리 난간, 유리 발코니 r 병실, 유리 샤워 문, 인테리어 유리 문, 인테리어 유리 파티션 등 으로 널리 사용됩니다 . Yaohua 유리의 제품은 또한 강화 유리, 절연 유리, 실크 스크린 인쇄 된 유리, 낮은 전자 더블 또는 3 중 절연 유리, 세라믹 프릿 실크 스크린 인쇄 유리 등
템퍼 드 글라스 정보
| | |
| --- | --- |
| Thickness | 4-19 mm |
| Max Size | 3300*13500 mm, any customized size can meet your required |
| Min Size | 300*300 mm, any customized size can meet your reuqired |
| Available Type | Float Glass, Heat Reflective Glass, Single Silver Low-E Glass, Double Silver Low-E Glass, Triple Silver Low-E Glass Etc. |
| Color | Clear, Ultra Clear, Green, Blue, Grey, Bronze, etc. |
| Process | Beveling, Drilling, Cutting, Bending, Silkscreen, Painted, Acid Etched, Etc. |
| Edge Processing | Grinding Edge and Polished Edge |
| Corner | Safety Corner and Round Corner |
| Water Jet Cutting | Cutouts, Hinge, Micky Ears |
강화 유리의 특징
안전 : 파편에 부서지기 후에 강화 유리, 몸을 아프기 위하여 아닙니다.
강도 : 강화 유리는 일반 유리보다 4-5 배 강도가 있습니다.
뜨거운 안정성 : 좋은 뜨거운 안정성, 그것은 일반 유리보다 3 배 온도를 견딜 수 또한 200 ° C 이상의 변화를 견딜 수 있습니다.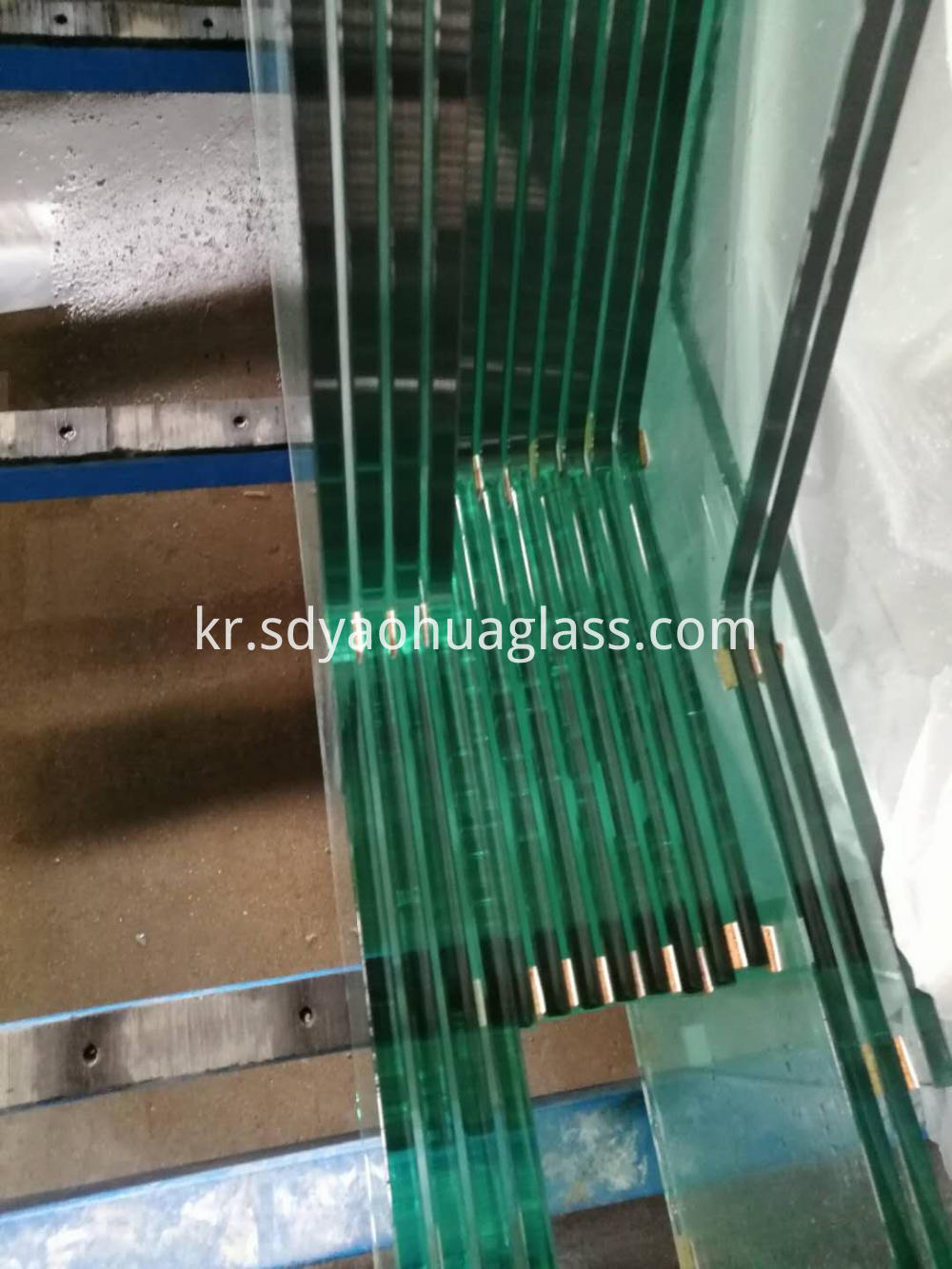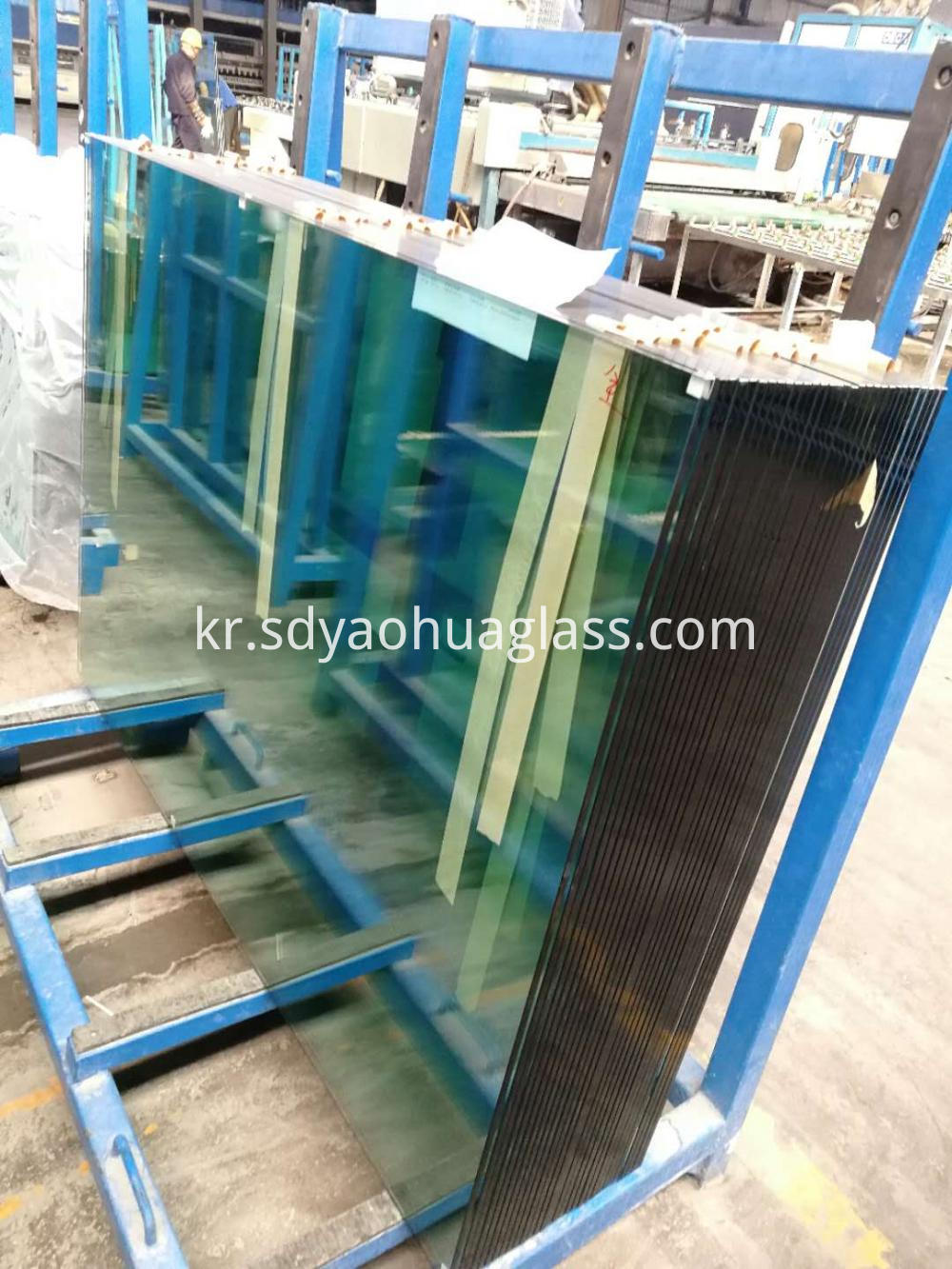 포장 및 배송
생산 시간 : 주문 확인 후 10-15 일 이내;
강한 수출 합판 상자, 두 장 사이에 종이 또는 부드러운 코르크;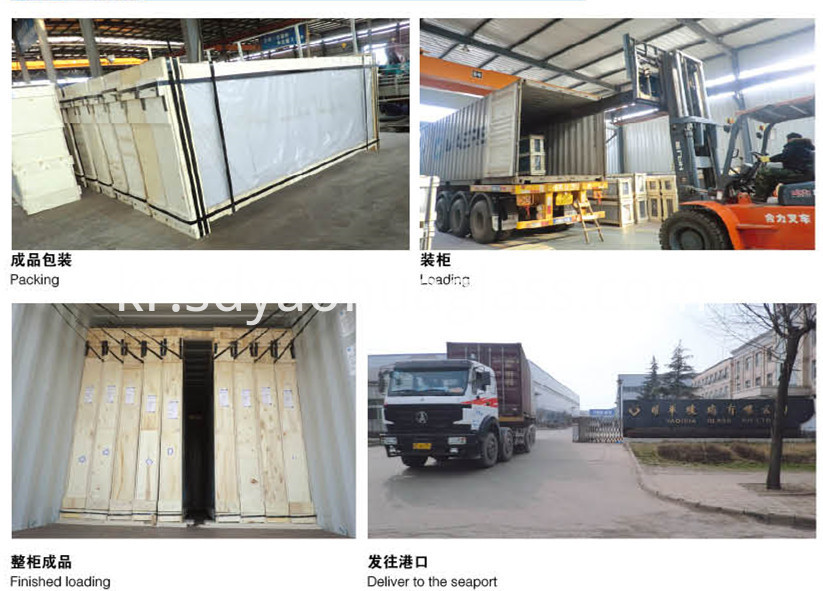 회사 정보
산동 Yaohua 유리 유한 공사는 1985 년에 30 년이 넘게 개발 된 후 설립되었으며, 30 대 건축 유리 가공 업체 중 하나가되었습니다. 현재 약 300 명의 직원, 2 개의 대형 현대 표준 공장, 3 개의 생산 기지, 40,000 평방 미터 이상의 생산 구역이 있습니다. 저희 회사는 품질 경영 시스템 인증서 및 CCC 인증서를 가지고 있습니다. 생산은 LOW-E 유리, 강화 유리, 단열 유리, 접합 유리, 실크 스크린 유리, 고온 절곡 유리, 방탄 유리, 15mm, 19mm 이상의 유리 및 기타 심 가공 유리에 의존합니다.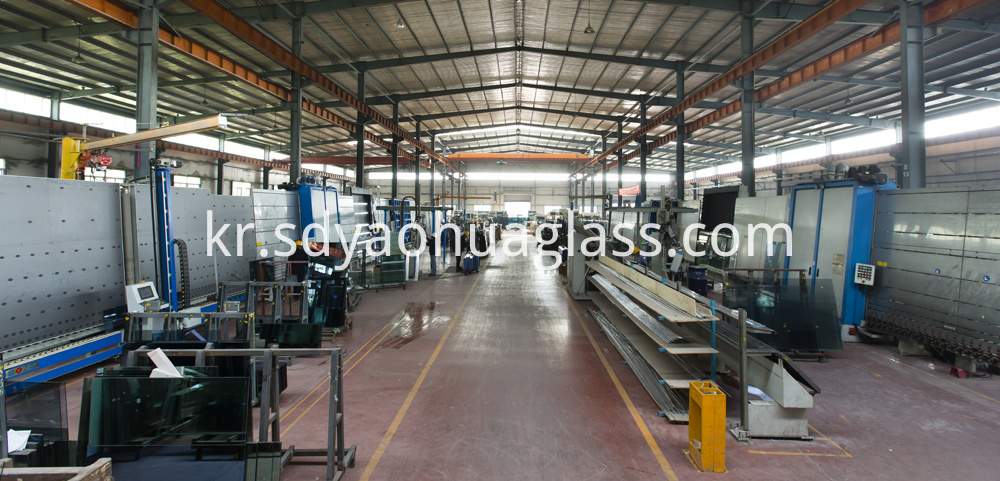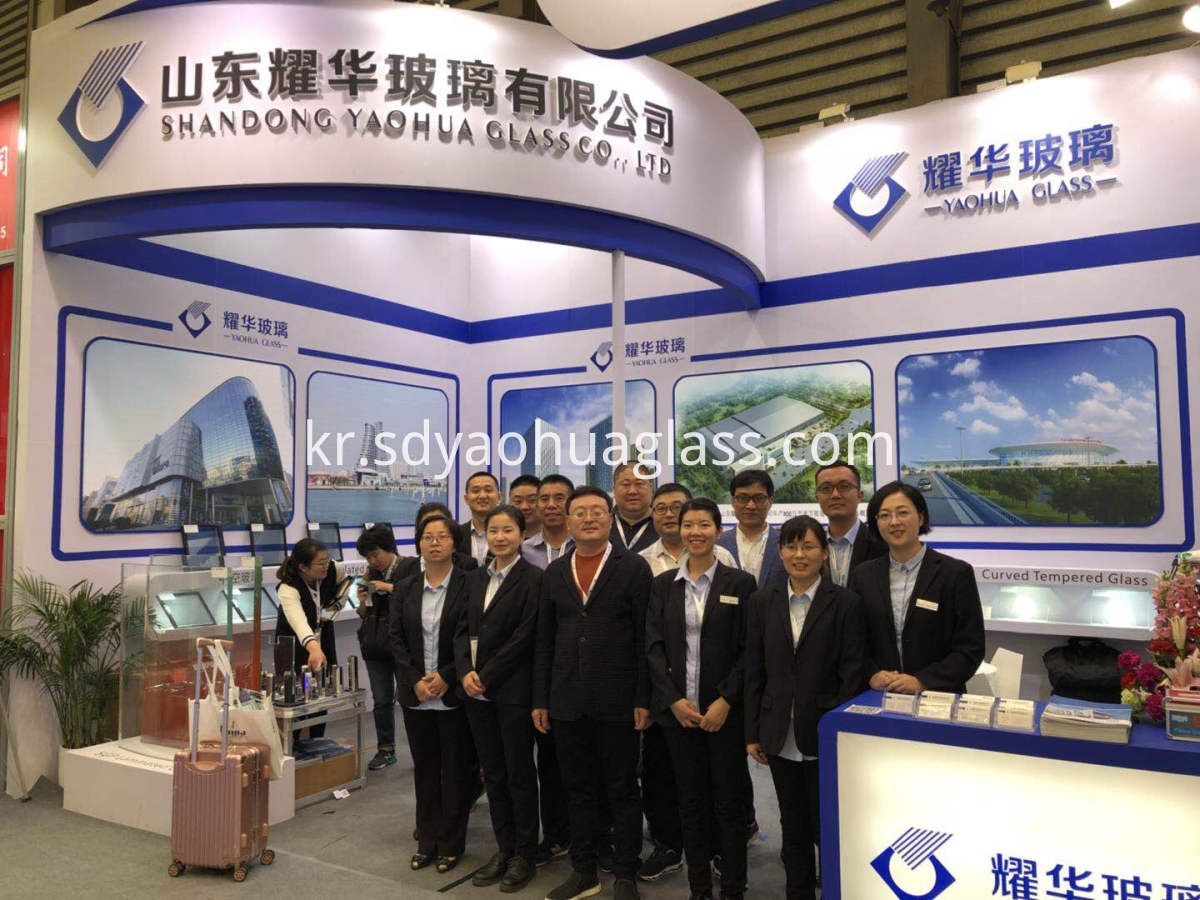 FAQ

1. How can I get the best price?
In order to offer our best price for you, please send all the details as below for us:
a. size and thickness of required glass; b. the approximate quantity; c. if special requirement like drill holes, cut notches, cutouts, acid etched, silkscreen; d. when you need those glass?

2. Where are you located?
Our factory locate in Jinan City, Shandong Province, China. Warmly welcome to visit us any time.

3- What's the fastest production time you can do?
Generally, insulated glass is 7-15 days, tempered glass is 10 days, laminated glass is 7-10 days.

4- How can you make sure the glass won't broken during transportation?
For all the glass from Shandong Yaohua Glass, we will pack them into strong export plywood crates and load the crates into container with metal belt as stable as possible. If unfortunately by accident, the glass broken, we will have insurance to cover the risk, because for all the glass from our company, we will purchase the insurance to cover all the risk for customers freely.

5- Can you accept small quantity?
Yes, but the price will be a little higher, because it needs to share more cost like depreciation of machinery and local charges.

6- Can you send me some samples to check your quality?
Sure, we could send the free samples (except special deep processing glass) for you any time. But for fair business, you pay for courier charge. If you have courier account like DHL, TNT, Fedex, send the detail account information to us, and we send out the samples ASAP. If you don't have courier account, transfer the courier charge for us, we will pay for delivery cost, and we will refund the courier charge for you once we start business.

7- Can you mix different glass in one container?
Yes, we could mix different processing glass like tempered glass, laminated glass and insulated glass in one container. But not with normal float glass.

8- How can I reach you faster?
Call us any time by phone number 0086
15615779827
. We are here for you 24 hours/day, 7 days/week.